Meet Our Team
At Rx Health and Wellness, we are proud of our dedication to our patients. A positive attitude goes a long way when your health is concerned, and at Rx Health & Wellness we make it the rule, not the exception. Incredibly patient and knowledgeable, our team is committed to helping patients feel better and be well-informed when making important health decisions. Get in touch today to learn more.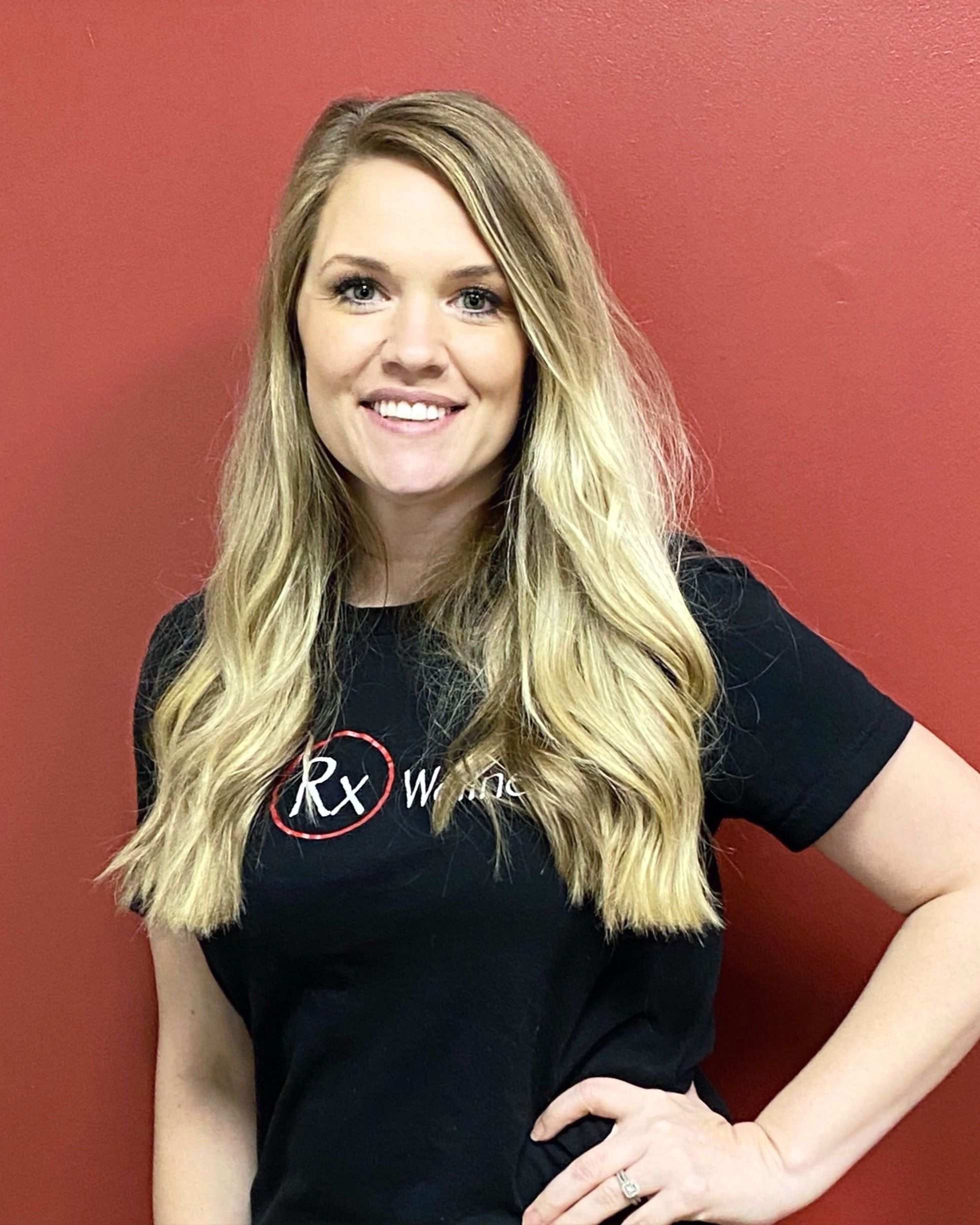 Rx Health & Wellness Staff
Jayme Taylor, MSN, APRN-CNP, FNP-BC, CSOWM, DIPACLM
Jayme has worked in healthcare for nearly 20 years as a Registered Nurse. She went on to graduate from Georgetown University in 2013 with her Master of Science in Nursing degree and later became Board Certified in Family Practice.
Through her family practice experience she witnessed unhealthy lifestyles leading to lifestyle diseases such as diabetes, hypertension and cardiovascular diseases. Not only that but she saw how difficult  treatment of these diseases are without lifestyle modifications. This led her to start her education in Lifestyle Medicine in hopes to find a better way to treat diseases than just medications alone. She has completed a post master's education in Lifestyle Medicine, completing a portion of her training through Harvard Medical School.
She is a Diplomat of the American College of Lifestyle Medicine and is a Board-Eligible Lifestyle Medicine Provider. Throughout her training she developed a passion for weight management and went on to become a Board-Certified Specialist in Obesity and Weight Management. She has also been trained in Exercise Is Medicine through the American College of Sports Medicine.
With the knowledge she has gained in these areas she has begun incorporating weight management into her treatment plans for most patients. In the last year Jayme has helped numerous patients to meet their weight loss goals through utilization of medication management and lifestyle modifications. Jayme has a passion for patient care and hopes to help empower patients by giving them the tools to meet all their health goals.
Jayme Taylor has received the American Academy of Nurse Practitioners Award for Excellence for the state of Oklahoma for the year 2021. This prestigious award is awarded to one nurse practitioner per state per year. We welcome everyone to join us in congratulating Jayme for this amazing accomplishment!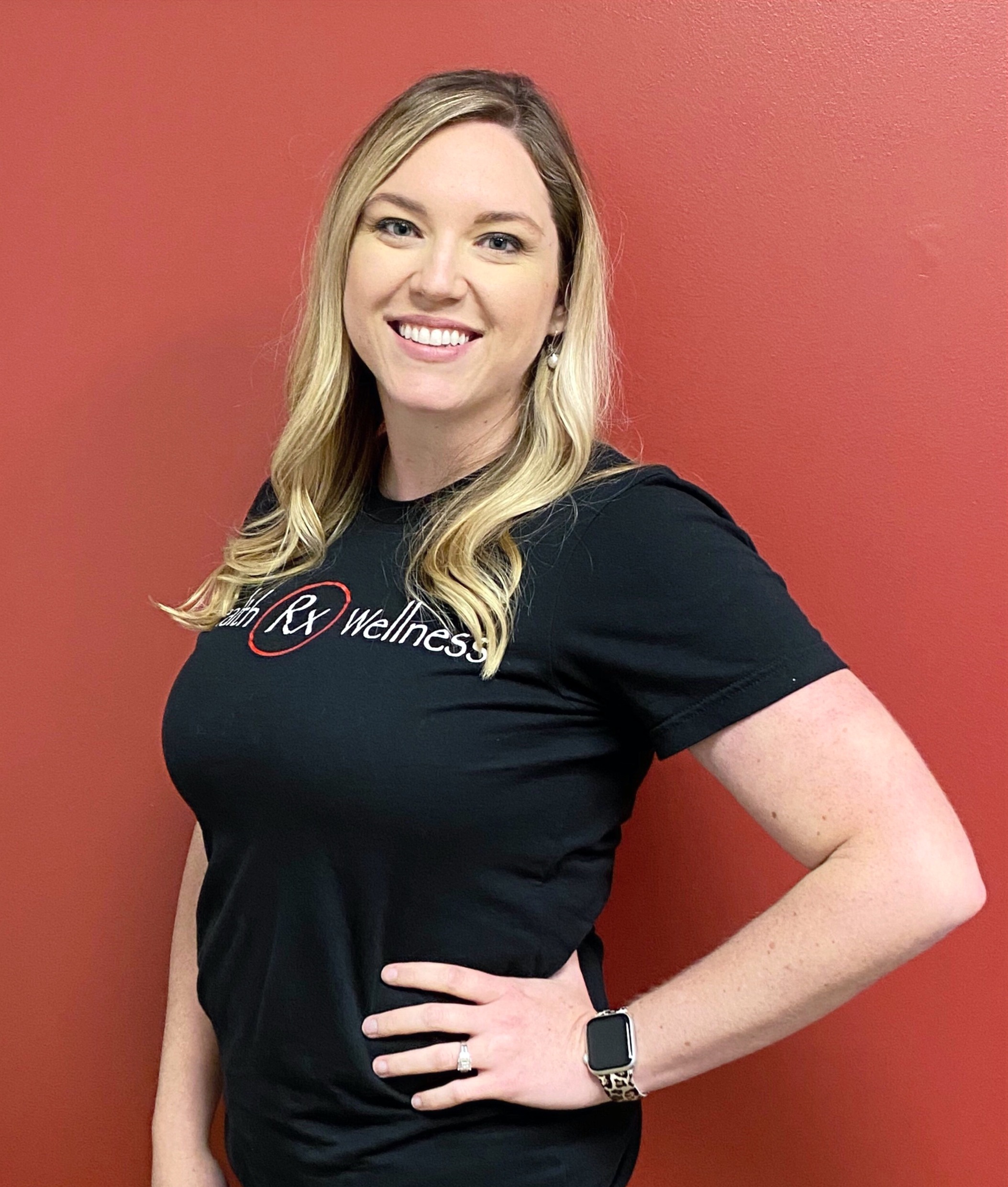 Rx Health & Wellness Staff
Kristina Doolittle, MSN, APRN-CNP, FNP-C
Kristina knew early in life that she wanted to make a difference in the lives of others by going into healthcare and she would not allow any obstacle to deter her from this goal. She started her healthcare career straight out of high school by becoming a Licensed Practical Nurse.
As a LPN she worked in several acute care areas including the Medical Surgical Unit and the Emergency Department, however, she would not stop there.She went on to complete her education to become a Registered Nurse in 2009 and spent the next 8 years working Women's Health and Labor and Delivery.
In 2017 she graduated with her Master of Science in Nursing degree from South University in Savannah, Georgia. She is Board Certified in Family Practice and loves working with all patient populations. She loves patient education and feels that this is one of the most important tools that she can provide to improve patient success.
Kristina feels that her most meaningful role in patient care is to become a vested partner with patients and families to provide care that moves them toward their health goals, together.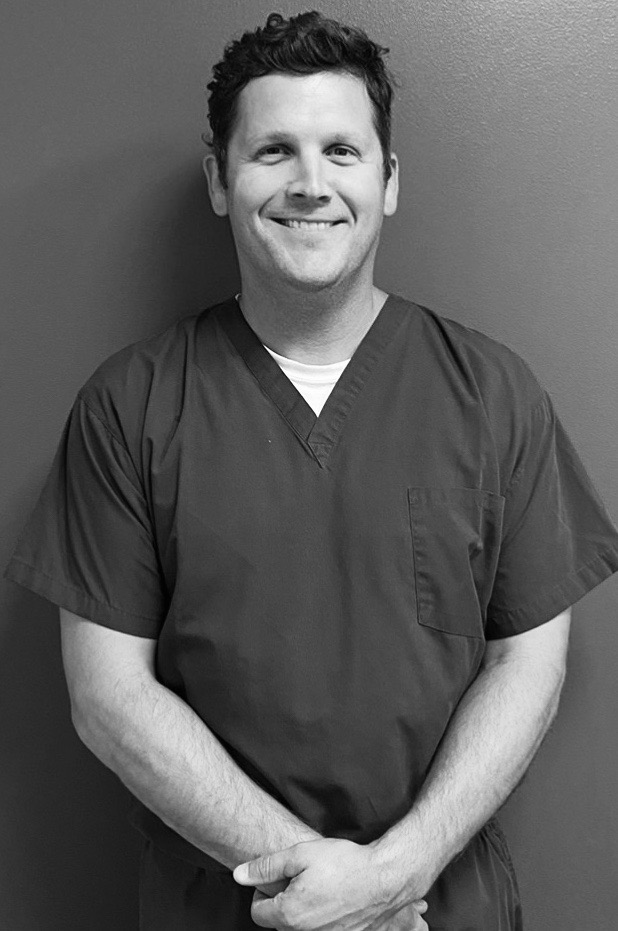 Rx Health & Wellness Staff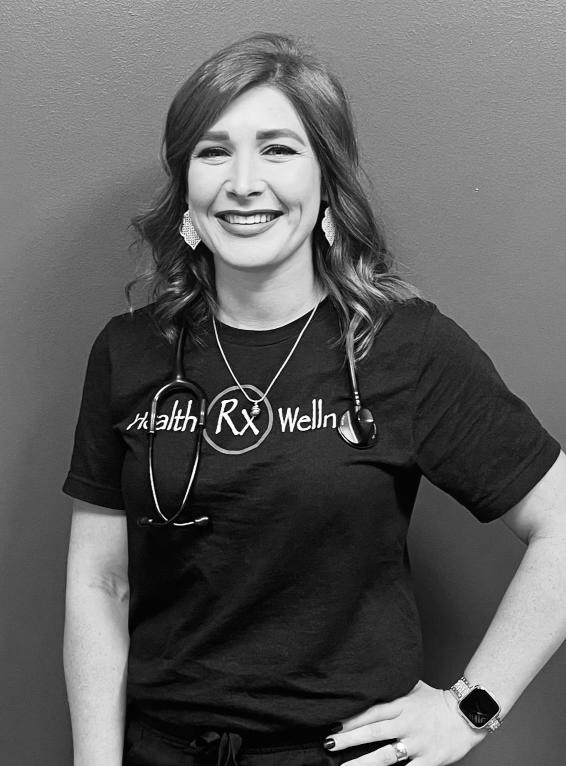 Rx Health & Wellness Staff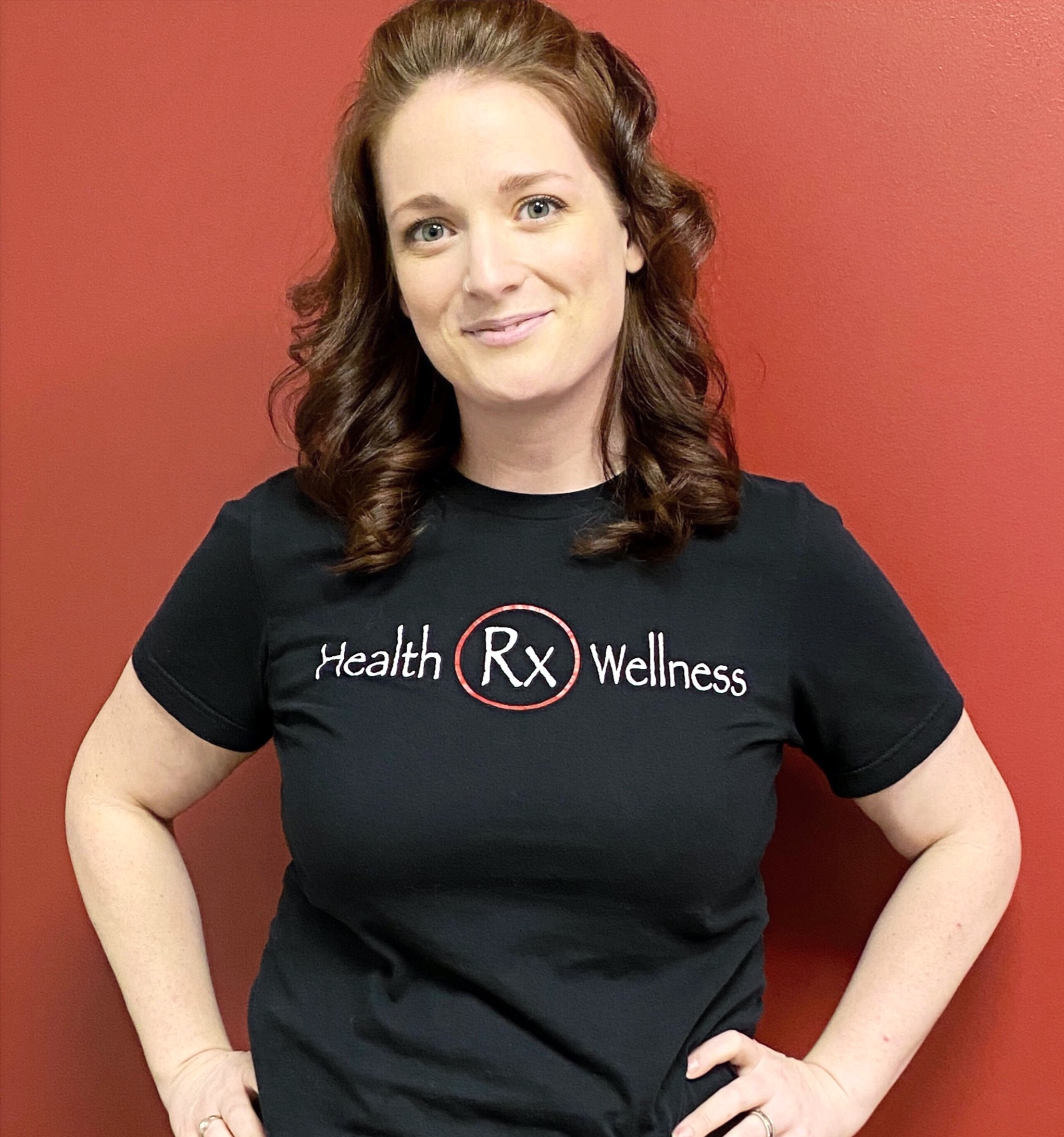 Rx Health & Wellness Staff
Sarah Gunn, LPN / Practice Manager
Sarah has been a nurse for many years working in various areas of healthcare including Labor & Delivery, Urgent Care, Cardiology and Family Practice. Before Sarah was part of our team, she was one of our patients. Her passion for weight management and patient care in general, come from her personal struggle and triumph. Sarah has a level of knowledge and compassion that make her an irreplaceable part of our team.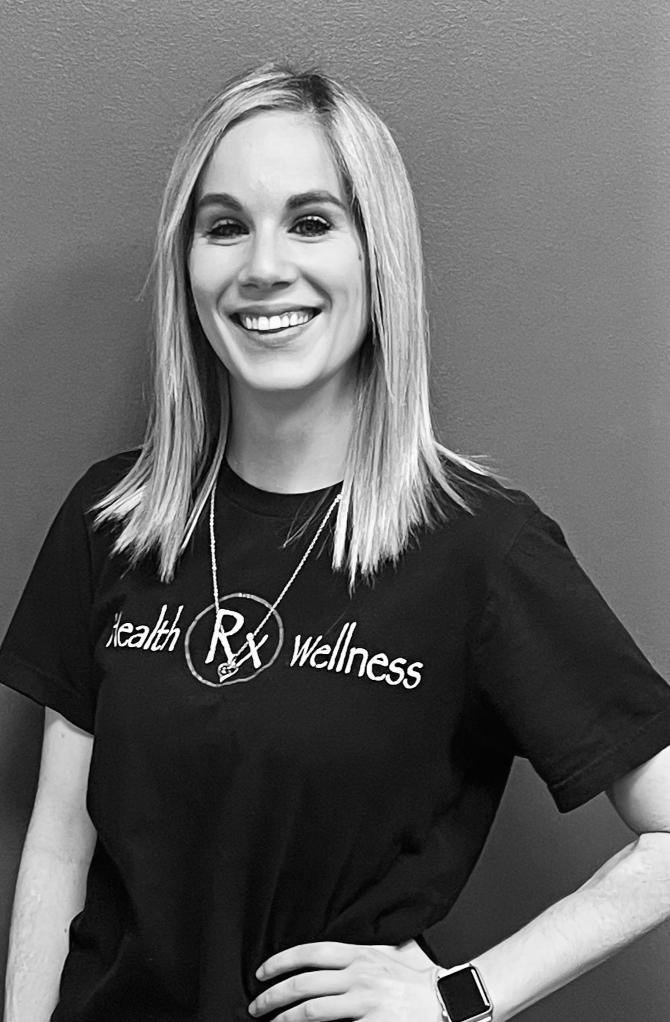 Rx Health & Wellness Staff
Brianna, Receptionist/Medical Assistant – Bartlesville
Brianna is our Bartlesville location Receptionist and Medical Assistant. Always happy to help and answer your questions, Brianna is a great addition to our team!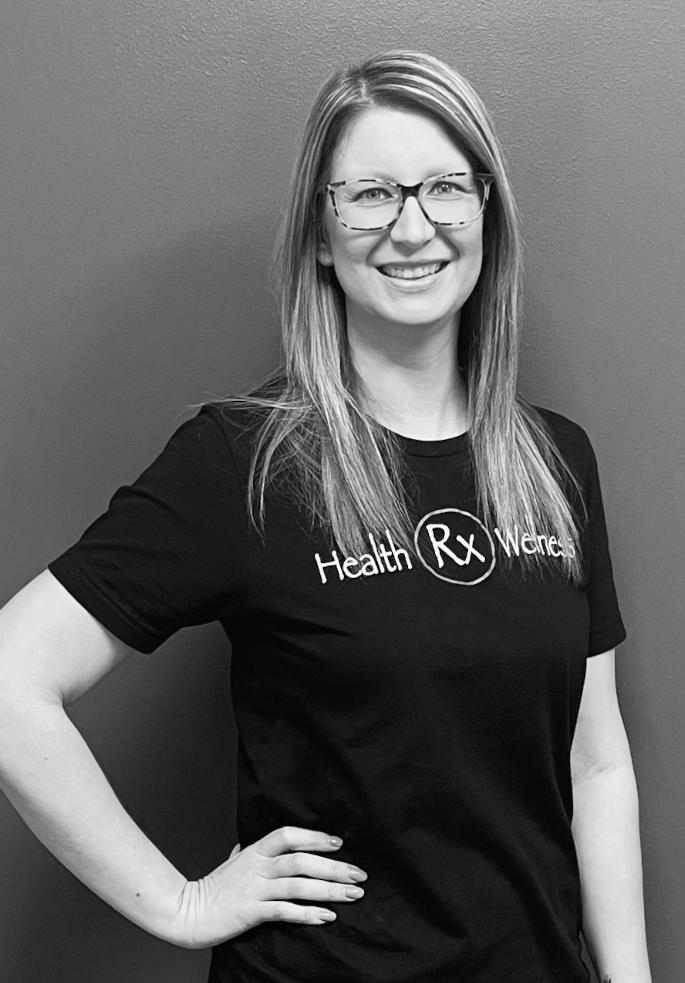 Rx Health & Wellness Staff
Marissa, LPN – Bartlesville
Marissa is our Bartlesville LPN. A wonderful addition to our team, Marissa's experience is invaluable to us and our patients. 
Rx Health & Wellness Staff
SunDee, Receptionist – Bartlesville
SunDee is our newest face at Bartlesville. Taking care of our clients and answering your questions is her forte and we're ecstatic to have her!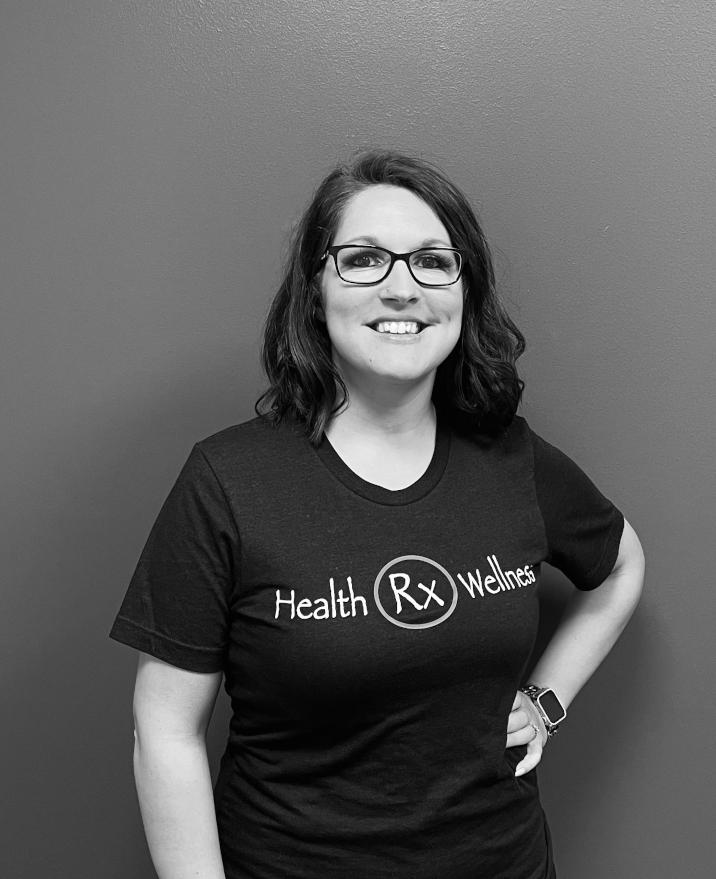 Rx Health & Wellness Staff
Amber Herrington, Receptionist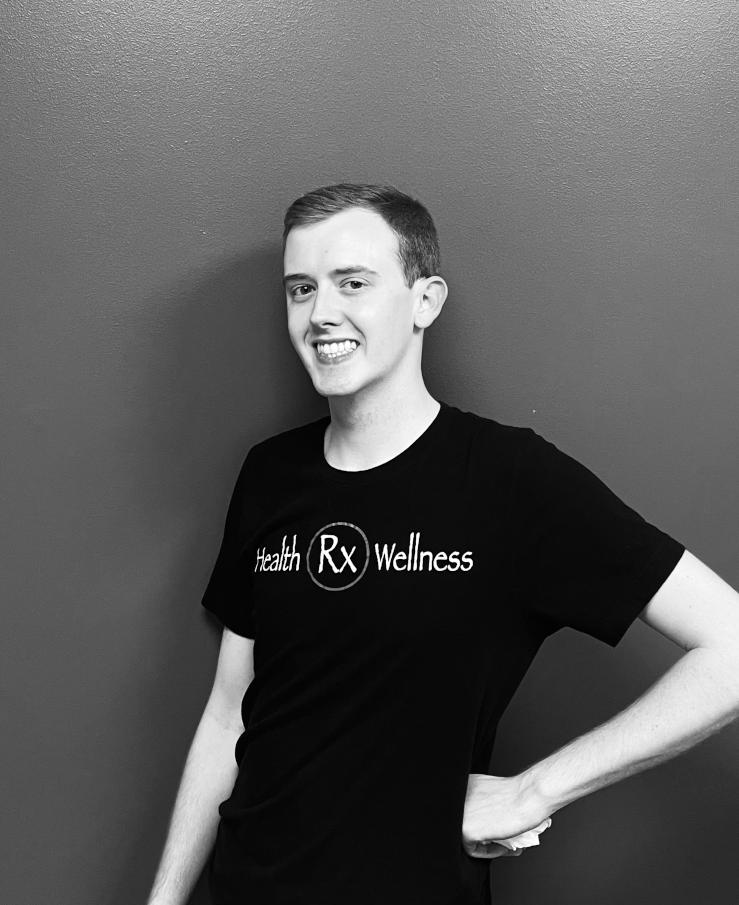 Rx Health & Wellness Staff
Tyler Robbins, Receptionist
Rx Health & Wellness Staff
Rx Health & Wellness Staff
Rx Health & Wellness Staff
Stefani Shores, Medical Assistant
Rx Health & Wellness Staff
Alexis Lorenz, Receptionist
Rx Health & Wellness Staff
Jennifer Foster, Receptionist/Office Manager
Rx Health & Wellness 
As the most innovative Weight Loss Clinic in Owasso and Bartlesville, OK, we're committed to going above and beyond to provide our clients with the professional care, management, and support they need. We know it takes more than just a pill to result in weight loss that our patients are looking for. The goal for our Weight Loss Clinic is to provide comprehensive care that goes beyond traditional medication management by utilizing and providing multiple proven tools to empower our weight loss and clinic patients to help create a healthier self. Our highly experienced staff and extensive services are tailored to each individual to help achieve whatever weight loss goals they have.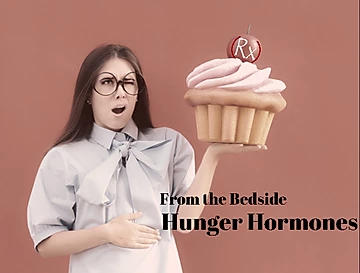 At Rx Health and Wellness Weight Loss Clinic located in Owasso, Oklahoma, we strive to provide practical information...
"Jayme and Kristina are amazing! A couple of the smartest and most caring providers I have ever met."
"Very Professional and clean facility.
Most importantly the knowledge that Jayme and Kristina will educate you on will let you know they care about each patient. RX Health focuses on your individual needs and spends the time to figure out a lifestyle change."
"I've had the pleasure of working with these wonderful people for years. Their compassion, knowledge, and expertise are evident in everything they do. If you're looking for healthcare providers that truly care and want health and happiness for their patients, then look no further."
Sign up
Sign up to receive a notification when we post!
Come Visit our Owasso Location:
11560 N 135th E Ave, Ste 101 Owasso, OK 74055
Click map or here for directions.
Or our Bartlesville Location:
601 SW Jennings Ave, Bartlesville, OK 74003
Click map or here for directions.