COVID Information
Over the last few months, we have had patients reach out to us asking for testing for Covid-19. As we have watched Covid playout and received inquiries from our patients, we have decided to provide accurate, evidence-based testing, and treatment for patients concerned with exposure or potential infection with Covid-19.
Preventative Health Program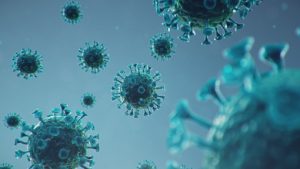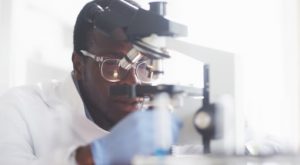 Dr. Chris Hancock, supervising physician at Rx Health and Wellness, will be heading this
program for us. Dr. Hancock has been involved since the beginning of the pandemic with not only diagnosing but helping to manage Covid-19 patients not requiring hospitalization. Additionally, we hope that our program will be different from others in the
Owasso area as he begins to implement knowledge gained from personally testing hundreds of people (of all ages) in the past few months. His goals coincide with the overall approach of prevention utilized at Rx Health and Wellness in our Preventative Health Program, which includes striving to prevent transmission and subsequent potential complications of Covid-19. Furthermore, these goals will include implementation of accurate, evidence-based treatments and education to further improve the response to Covid-19 in our area. As always, the providers at Rx Health & Wellness want to provide our patients with information that is backed by research, giving you more than a result by giving you information that will you give you confidence in managing this difficult time. 
Lastly, keeping our existing patients healthy is a priority. We will continue to provide quality carefor regular patients not needing a Covid test as always in the main part of Rx Health and Wellness. To alleviate any potential concern and reduce possible exposure, we will not have potentially infected patients in the same area as regular patients. Testing is by appointment only at this time and we will be conducting all Covid testing in the parking lot behind Rx Health and Wellness in lieu of our regular clinic setting. We are excited to be front line workers for Owasso, Bartlesville, and the surrounding communities during this unique time. If you are concerned regarding your risks and past or current infection, please feel free to reach out and schedule an appointment with Dr. Hancock for testing.
Come Visit
Visit with our staff to find out how we can best help you throught your weight loss journey. From identifying goals, following through, keeping you motivated, or helping you maintain your weight, our staff is available to you no matter your circumstance.
Ask Questions
Our staff is available to answer any question you may have regarding our weight management service or anything related to your weight loss program or goals. Also please be sure to ask about our other services and how they can better assist you on your weight loss journey.
Set Goals
Our providers help you set realistic weight loss goals. Your health and happiness are our primary concern and our staff has extensive experience in the weight loss and lifestyle medicine fields. Our expertise is at your disposal.
"Jayme and Kristina are amazing! A couple of the smartest and most caring providers I have ever met."
"Very Professional and clean facility.
Most importantly the knowledge that Jayme and Kristina will educate you on will let you know they care about each patient. RX Health focuses on your individual needs and spends the time to figure out a lifestyle change."
"I've had the pleasure of working with these wonderful people for years. Their compassion, knowledge, and expertise are evident in everything they do. If you're looking for healthcare providers that truly care and want health and happiness for their patients, then look no further."
Sign up
Sign up to receive a notification when we post!
Come Visit our Owasso Location:
11560 N 135th E Ave, Ste 101 Owasso, OK 74055
Click map or here for directions.
Or our Bartlesville Location:
601 SW Jennings Ave, Bartlesville, OK 74003
Click map or here for directions.